Two Treatments, One Device
LightStim+ Elipsa
Treat both wrinkles and acne with one device. Sleek, lightweight and designed to go where you go, Elipsa helps elevate the results of everything you do at a price you can afford. Promote healthy, radiant skin that glows from within.
Treat both wrinkles and acne with one device. Sleek, lightweight and designed to go where you go, Elipsa helps elevate the results of everything you do at a price you can afford. Promote healthy, radiant skin that glows from within.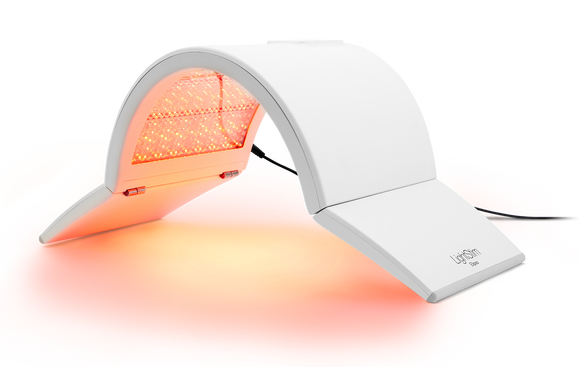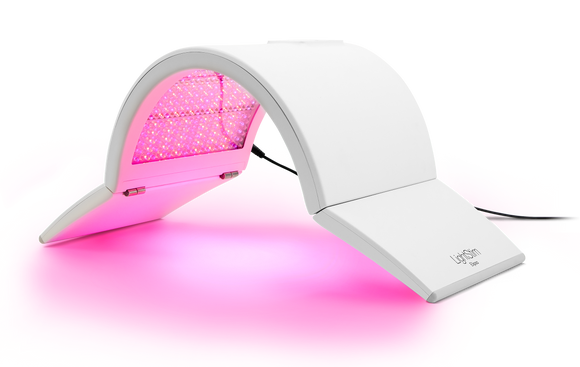 LightStim Elipsa
Two Treatments
868 LEDs
Touchless
A Smart Investment
Our Professionals make an average of $31,200 annually from LightStim offerings. Proof is in the numbers- 80% of our customers pay off their device in less than 2 months.
Features
Elipsa has an easy to use programmable timer that allows for dual treatments and maximum productivity in the treatment room. Reduce wrinkles on the entire face and treat acne and its inflammation with one device.
Elipsa was designed to allow ultra-close proximity to the skin for the most effective and result driven treatment. Because durability is just as important as results, Elipsa was thoughtfully designed with a protective hard shell that allows for fast and thorough care and cleaning between clients.
Featuring dual folding legs with a smooth articulating hinge, Elipsa is height-adjustable to fit faces of all sizes. This ensures both efficiency and customizable comfort for the best possible client experience.
Designed and engineered with more than double the number of LEDs in most comparable devices, Elipsa utilizes LightStim MultiWave Patented Technology and medical-grade LEDs to deliver a soothing and relaxing experience that helps promote meaningful benefits.
Professional Testimonials
Shani Darden
Esthetician & Skin Expert,
Founder of Shani Darden Skin Care
" LightStim is amazing, it has changed my client's skin. It reduces fine lines, wrinkles, and creates more youthful looking skin. LightStim has also been incredible for my clients with acne and has helped to clear their skin. It has become one of my facial necessities! "
Professional Testimonials
Kate Somerville
Celebrity Aesthetician,
Skin Health Experts Clinic
" We incorporated LightStim because we wanted to reach different layers of the skin at the same time. Our goal was to create special facials using LightStim. We tested the Lights on our clients and received a phenomenal response! After treatment our clients experience a glow that lasts for days. Results are visible in a shorter period of time. The feedback has been extremely positive. Clients are noting a more vibrant, tighter, firmer complexion. After using LightStim I always get compliments from people saying I look radiant and beautiful– like I'm lit from within. "
Professional Testimonials
Dr. Paul Nassif
Renowned Plastic Surgeon,
Host of E!'s Botched
" Every postoperative patient gets treated with LightStim in my office. To help decrease bruising, increase healing, and help with redness. I personally use the LightStim LED Bed about 2-3 times a week just to veg out and decompress. I had a patient write me last week, thanking me profusely for the LightStim treatments and what it did for her. Her swelling decreased dramatically. Every time she walked out of my office, she felt absolutely incredible and full of energy. "
Frequently Asked Questions
Yes. With the touch of a button Elipsa can activate different wavelengths of light so you can easily switch between Wrinkles Mode and Acne Mode.
Elipsa can be used as a stand-alone treatment to encourage healthy skin function, treat wrinkles, treat mild to moderate inflammatory acne and provide a soothing and relaxing client experience. It can also be incorporated into almost any service to optimize the skin's response, enhance visible benefits, and diminish post-procedure irritation.
To treat wrinkles, use Elipsa for 16 minutes, 3-5 days per week. To treat acne, use Elipsa for 12 minutes, 3-5 days per week. Consistency is key for best results.
Treatment pricing can vary based the demographics of your area and the services you offer. LightStim Elipsa can be included as part of an existing menu of services, as a standalone treatment, an add-on, or incorporated into other advanced treatments. Our team is more than happy to discuss the best way to successfully integrate LightStim.
We offer downloadable marketing materials to all LightStim Professionals. Once approved you can access protocols, brochures, photo assets, video links, studies, and more. We also offer LightStim LED Certification that can be taken at your own pace.
Absolutely. Elipsa works naturally to help restore and optimize skin function, and to provide a foundation for even better results from other products and services. For details and recommendations on product ingredients and treatment compatibility, approved LightStim Professionals can refer to LightStim Protocols or our LightStim LED Certification Course.